Malkerson Gallery 408 on Twelfth Street opened in the Spring of 2005. Joan and Warren Malkerson renovated an old two-story adobe building to accommodate their vision of a contemporary Art Gallery in the historic town of Carrizozo, New Mexico. Joan and Warren believe that art helps us all enjoy life a little more.
Blending the new and old, Gallery 408 incorporates modern artworks on the walls of the 1910's house, and modern sculpture in the adjacent courtyard. For the last eight years, the Gallery has supported local and national artists with a variety of opportunities, openings, and projects. Since 2006 the Gallery has sponsored a public art initiative called the Burro Serenade. Over one hundred and twenty Burros have been hand-painted and embellished by local artists and then sold or donated to the community. Every year more burros are released into the wild world of art lovers across the nation. Artists continue to come to Carrizozo to work in studios and open new galleries keeping Art alive and growing in Carrizozo.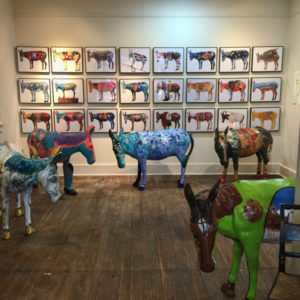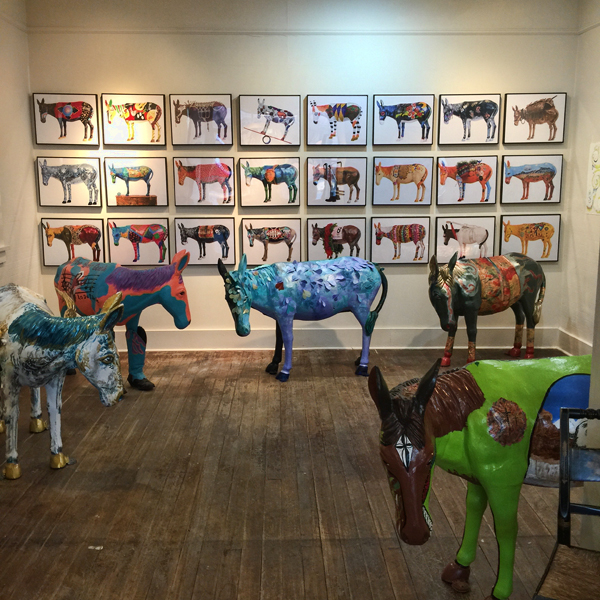 Malkerson Gallery 408 also provided for an artist-in-residence program bringing artists to Carrizozo from various states. These artists pursued their individual projects and contributed to the community at large. Some of these artists taught classes at the University of New Mexico as well as in our Gallery complementing our workshops. Music in the Garden, Lincoln County Photography Shows and a Carrizozo Artists Show were hallmarks of our Carrizozo community.
Malkerson Gallery 408 is the Heart of the Art in Carrizozo
Call us, Text us!   575.648.2598
Malkerson Gallery 408 • PO Box 1113, Carrizozo, NM 88301
Save
Save