Joan and Warren Malkerson opened the doors of Gallery 408 on Twelfth Street in the Spring of 2005. Gallery 408 founded the art district in Carrizozo, and has continued to be the center for the exciting growth of the arts on historic Twelfth Street. Situated in the Tularosa Basin, surrounded by the Sacramento Mountains, Carrizozo now has more than thirty artists living in the town which creates a dedicated local community and gathering place for the arts.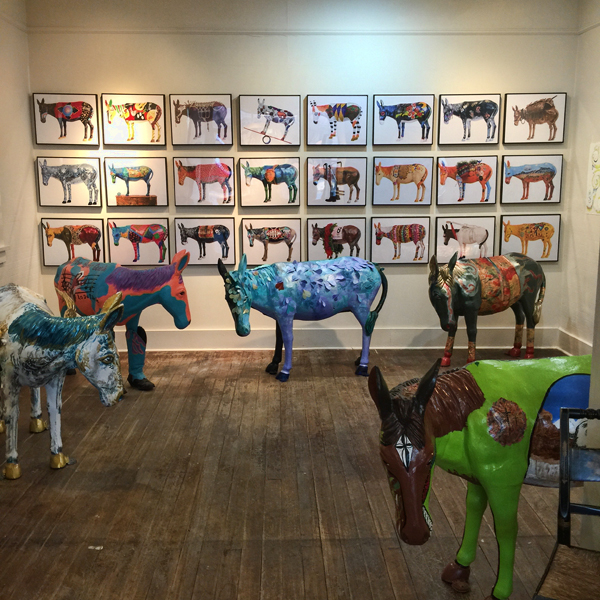 The Burro Serenade
In 2006, Gallery 408 sponsored a public art project named the Burro Serenade. Burros have been historically indigenous to the area, and thus were chosen to paint and embellish as an iconic symbol of the past and present. Up to seventy-five artists from Lincoln County have participated, archiving a history of the artists in our broader area. The town of Carrizozo boasts twenty-six burros donated to businesses and parks, standing on walls, rooftops and garden paths enjoyed by many visitors and photographers. When visiting the Gallery, you will enjoy seeing all the burros roaming the sculpture gardens, and appreciate the artists who envisioned them. All of these burros are for sale. Burros have been purchased by individuals, families and businesses and traveled to homes in New Mexico and throughout the United States. Current count has our painted burros residing in twenty plus states and growing.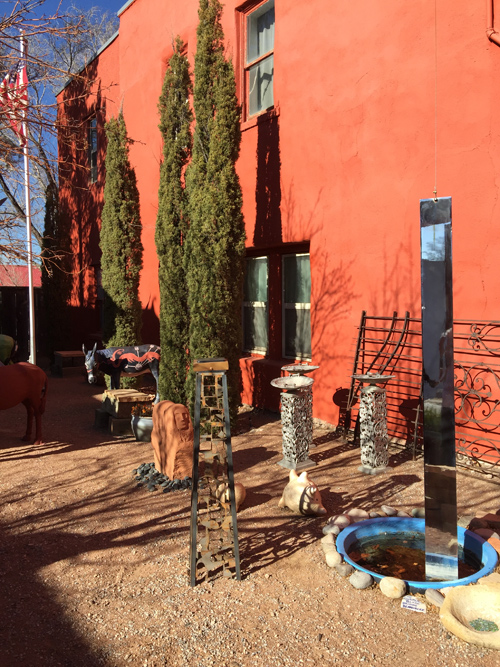 The Sculpture Gardens
Twelfth Street is anchored by two Sculpture Gardens. One is adjacent to Gallery 408 and is open during its hours of operation. William Goodman's sculpture Azul anchors this beautiful garden. The other sculpture garden is on the corner of the Twelfth Street block and always available for public viewing.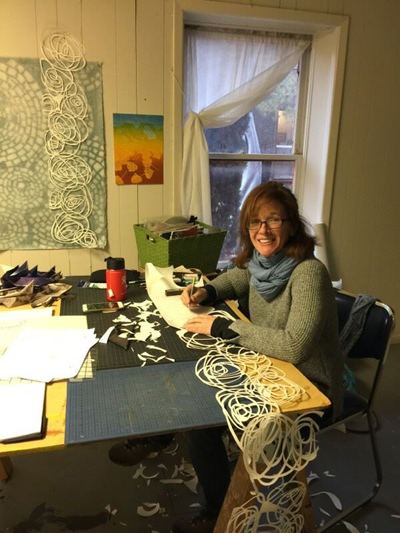 Artist in Residence
Carrizozo Colony AIR
Malkerson Gallery 408 is the hub of the Artist in Resident Program. The artists' living quarters and studios are adjacent to the Gallery 408 historic building. This mission statement incapsulates the intent of the program.
Mission : The Mission of the Carrizozo Colony AIR is to provide individual artists and families space and time to focus  on chosen projects in the arts. With a broad definition of 'artist,' the Carrizozo Colony is open to a wide a variety of artistic mediums and creative ventures.  The residency promises solitude as well as interaction with the Carrizozo community.  The distinctive topography, varied life zones, and multicultural archeology of South Central New Mexico afford a unique connection with the land.
History: In 2015 Warren & Joan Malkerson and MoMAZoZo Paula Wilson and Mike Lagg combined their efforts to create the Carrizozo Colony AIR.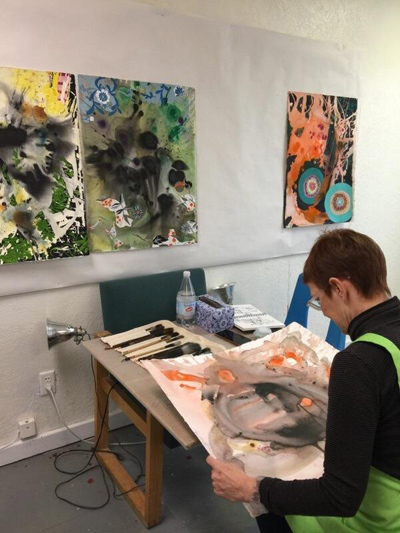 Artist in Residence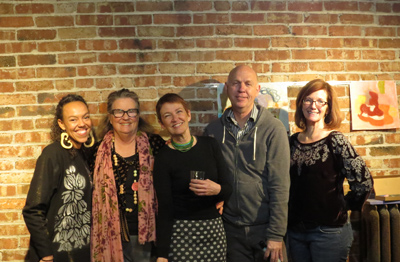 Paula Wilson & Joan Malkerson – founders
Elisabeth Condon, Karl Kelley, Stefanie Dykes
Artists in Residence
Malkerson Gallery 408 is the Heart of the Art in Carrizozo
Call us, Text us!   (575) 648-2598
Malkerson Gallery 408 • PO Box 1113, Carrizozo, NM 88301
Hours of Operation: Fridays, Saturdays, Mondays 10 am – 5 pm
Sundays Noon to 5 pm
Back to Top hit "Link" button below.
Save
Save
Save
Save
Save